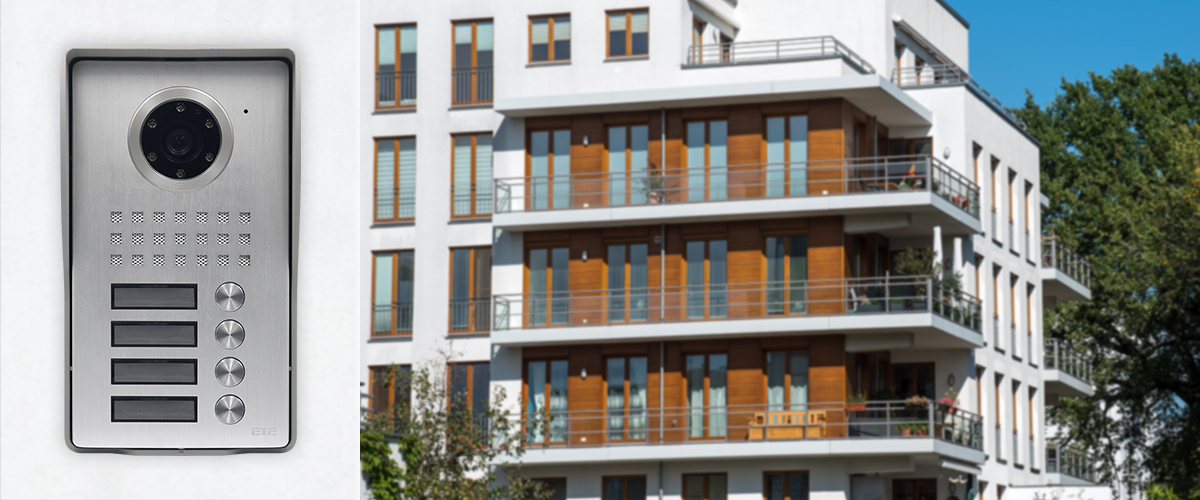 orion vision 7" door vision kit
The 2-wire door entry kits consist of a doorstation and 7" monitor, covering the needs of 1 (one) to 4 (four) apartments.
doorstation
kit video
Made with durable materials and modern aesthetics, Video Kit doorstation add a special fine line to building entrances.
Compact construction for long life service
Durable anodised aluminium
Recessed, shallow box for easy installation
Wall-mounted canopy for outdoor use
Covering up to 4 inputs
monitor
orion vision 7"
Highly aesthetic design with simple, clean lines that impress and add elegance and aesthetics to the room. Top quality construction materials, combined with multiple functions and advantages, are the main features of the Orion Vision 7" monitor so as to create a sense of comfort and security.
7" coloured TFT monitor
Touch buttons
High resolution screen 800x480 pixels
Intercommunication between devices in the same call
Wall mounting
Selection of call volume or mute
Also functions as a floor bell
Up to 4 parallel devices in each call
Doorstation colour
Aluminium anodised
Monitor colours
White
Black
Monitor dimensions
215x152x22mm (W/H/D)