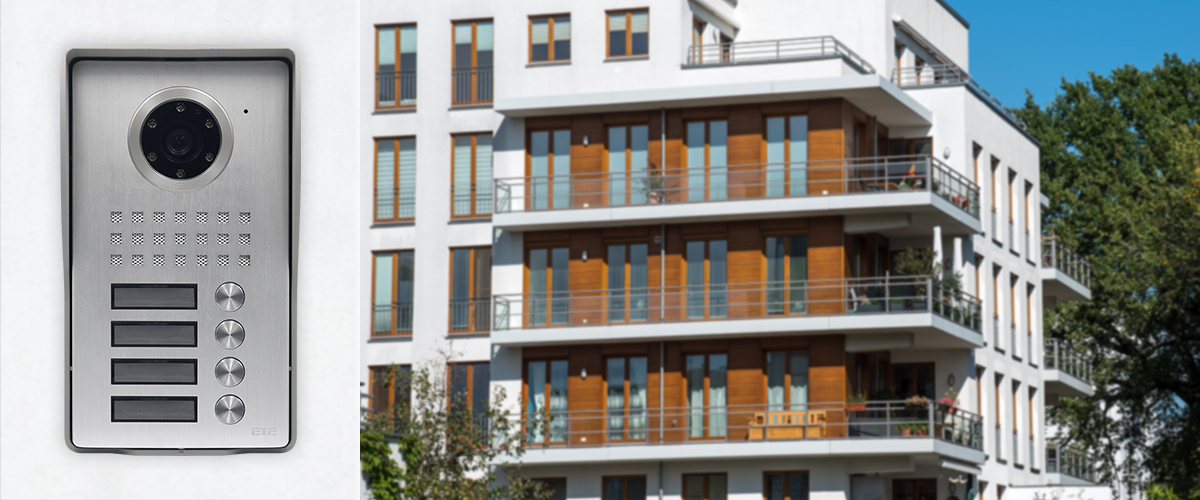 orion vision 4,3" door vision kit
The 2-wire door entry kits consist of a 4.3" monitors and doorstation, covering the needs of 1 (one) to 4 (four) apartments.
doorstation
video kit
Made with durable materials and modern aesthetics, Video Kit doorstations add a unique fine line to building entrances.
Compact construction for long life service
Durable anodised aluminium
Recessed, shallow box for easy installation
Wall-mounted canopy for outdoor use
Covering up to 4 inputs
monitor
orion vision 4,3"
Modern design with delicate lines and quality the Orion Vision 4.3" colored touchscreen monitor is the most reliable for your security and communication.
4.3" coloured TFT monitor
Touch buttons
High screen resolution 480×480 pixels
Intercommunication between devices in the same call
Wall mounting
Works as a floor bell
Up to 4 parallel devices in each call
Doorstation colour
Anodised aluminium
Monitor colours
White
Black
Monitor dimensions
136x143x22mm (W/H/D)