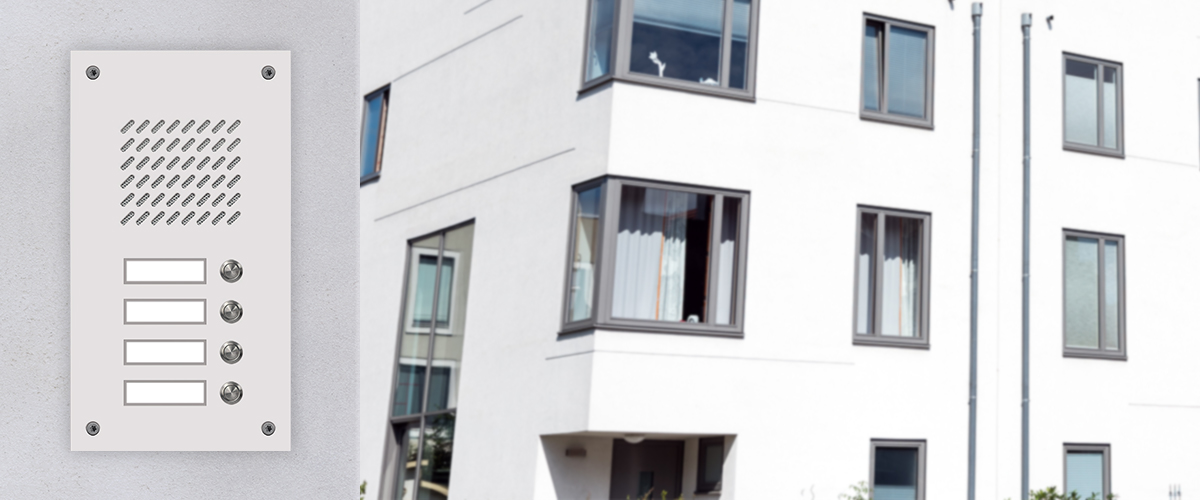 prestige-iris intercom kit
The 4+N analogue intercom kits consist of Prestige and Iris intercoms.
They are available to cover the needs from 1 (one) to 4 (four) apartments.
doorstation
prestige audio
Classic timeless design. With luxurious and durable materials, the Prestige doorstation adds unsurpassed value to building entrances.
Compact construction
Durable aluminium construction
Recessed, shallow box for easy installation
speakerphone
iris
Timeless speakerphone, easily installed and ideal for the simple requirements of buildings. Handle device with door opening button and spare button for additional function.
Telephone type
Wall mounting
Parallel connection of up to 4 speakerphones
Doorstation colour
White
Silver
Charcoal
Color of speakerphone
White
Doorstation dimensions
1-2 calls: 130x210x45mm (W/H/D)
3-4 calls: 130x236x45mm (W/H/D)
Speakerphone dimensions
90x220x55mm (W/H/D)