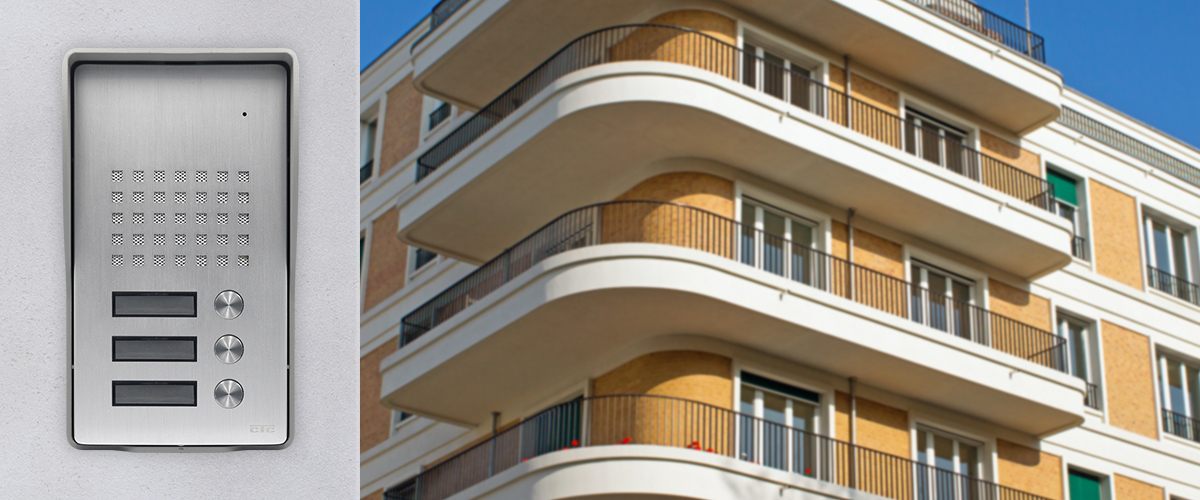 The 2-wire intercom kits consist of a doorstation and speakerphone, covering the needs of 1 (one) to 4 (four) apartments.
doorstation
kit audio
Made with durable materials and modern aesthetics, the Audio Kit doorstation add a distinctive delicate line to building entrances.
Compact construction for long life service
Durable anodised aluminium
Recessed, shallow box for easy installation
Wall-mounted canopy for outdoor use
Covering up to 4 entrances
speakerphone
armonia
Designed to promote the simplicity and harmony of its lines, the armonia speakerphone ensures a luxurious look that perfectly suits your unique interior.
Hands-free
Wall mounting
Parallel connection of up to 4 internal elements
Colour of doorstation
Anodised aluminium
Speakerphone colour
White
Speakerphone dimensions
90x157x30mm (W/H/D)