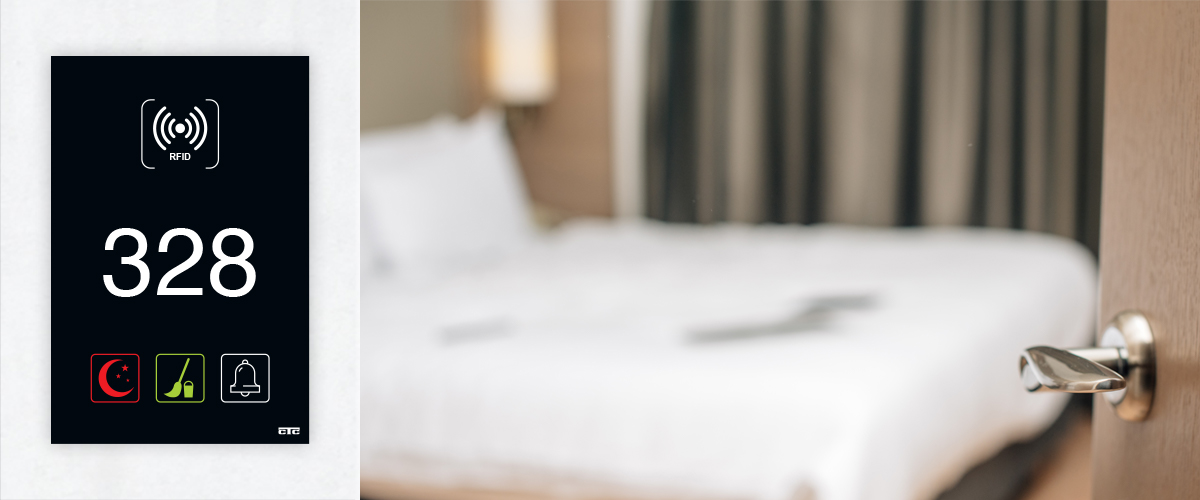 Hotel network access management and control system
Online Access Control System
RFID and Bluetooth reading technology and with the most flexible platform, for future applications.
The ctc-hotel revolutionizes electronic lock management by including most locking components in the external wall unit, including the RFID reader.
Functional description
The system is ideal for ultimate hotel security and guest experience while maximizing employee productivity.
It offers two-way communication between the front desk or Server and the hotel's electronic locks. Controls and monitors all rooms and allows staff to receive alerts (DoNotDisturb, CleanRoom, person in room, real-time entry data, room temperature and lock notifications). Room temperature can be remotely adjusted. The operator can remotely open a lock as well as read all entry data stored in the locks' memory or cancel a valid card with the push of a button.
Features
The ctc-hotel is energy saving by controlling 2 power relays for lights and air conditioning power control via magnetic balcony door contact. In addition it is possible to activate a room bell.
 Room access is achieved by Mifare card contact or BlueTooth app.
Networking stability is provided with Ethernet or RS485 Industrial Bus connectivity.
Clear LED-light room number and signal illumination.
Glass etching flexibility. Hotel logo and markings can be customized on durable glass.
The ctc-hotel provides connectivity with the KNX protocol of BMS.
The interface is open and can be connected to the hotel reservation software (PMS).
Wall-mounted corridor unit with dimensions 120x180mm (WxH) and colour black or white.
Recessed room unit with dimensions 100x100mm (WxH) in black colour.